July 28, 2023
BANGKOK – The Crime Suppression Division (CSD) has foiled an attempt to smuggle 32 kilograms of heroin to Australia and arrested three suspects.
CSD commander Pol Maj-General Montree Theskhan told a press conference on Thursday at the CSD head office that the three men were arrested after police found the drug in 831 small plastic bags hidden in wooden crates.
The suspects were arrested at a warehouse in Nakhon Pathom province on Wednesday where the drug was found in hidden chambers, built into pieces of wood that were assembled into crates for holding jade and stone sculptures of the Buddha and other images.
Montree said police had earlier received a tip-off from an informant that a drug gang was planning to smuggle heroin to a buyer in Australia by disguising the shipment as sculptures.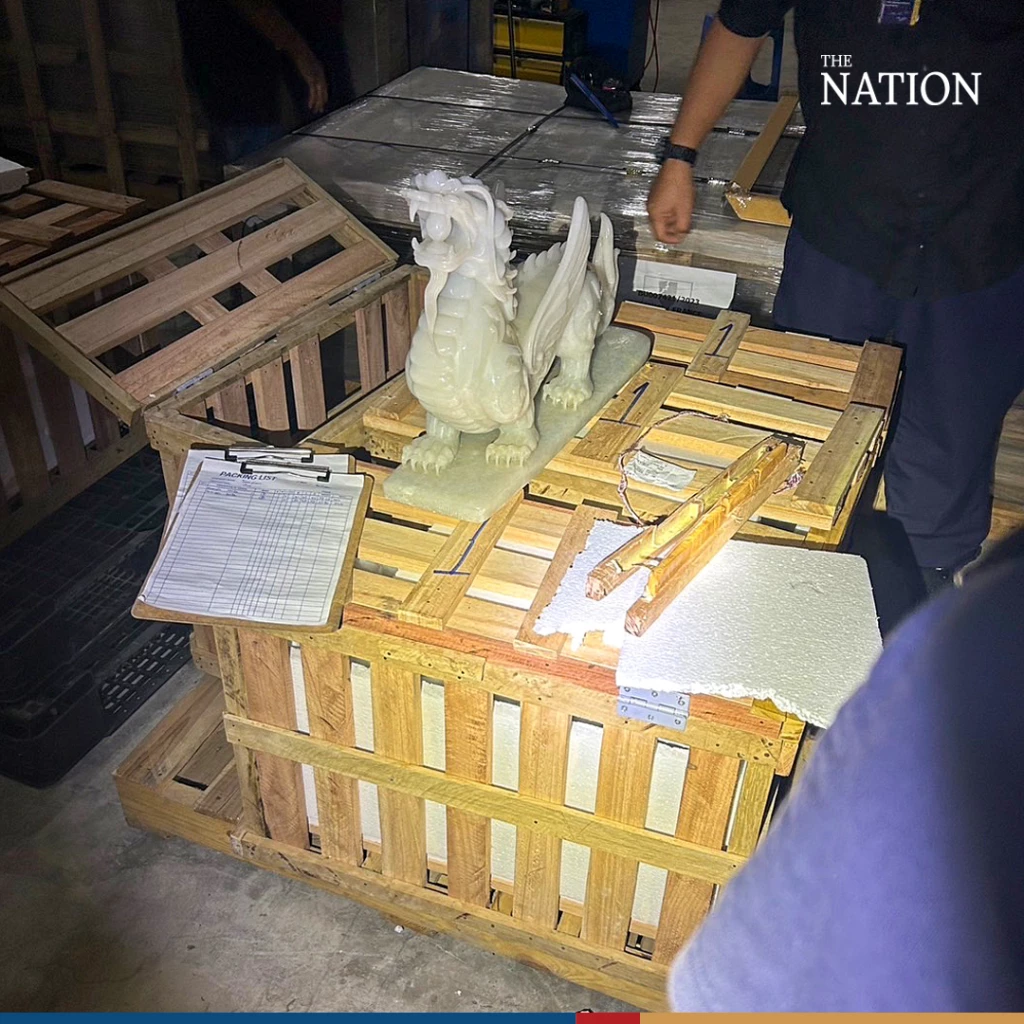 The CSD obtained search warrants for five locations before the drug was found at the warehouse in Nakhon Pathom's Salaya district.
The three suspects were identified as Benz, 27, Od, 42, and Ja-ua, 47.
Montree added that the drug could have fetched some 100 million baht had it reached its destination in Australia.