February 17, 2022
BANGKOK – The Natural Resources and Environment Crime Division on Wednesday announced the arrests of Maitree Boonsetsiri, 39, Duangdee Moolsamart, 32 and Thewin, 44, a Myanmar man.
The press conference was addressed by deputy national police chief Pol General Roy Ingphairoj in his capacity as the head of the centre for suppression of natural resources and environment crimes.
Roy said officials of his centre had received tip-offs on January 20 that some villagers in the Song Kalia village in Kanchanaburi's Sangkhlaburi district had been poaching wild animals in Myanmar to sell their hides to a tycoon.
An undercover policeman then contacted the suspects and offered to buy some wild animals' carcasses for Bt20,000.
After the undercover police wired the money to them, the suspects were arrested at the Sukanya Resort in Tambon Nong Lu in Sangkhlaburi when they were about to hand over the tigers' hides to the undercover policeman.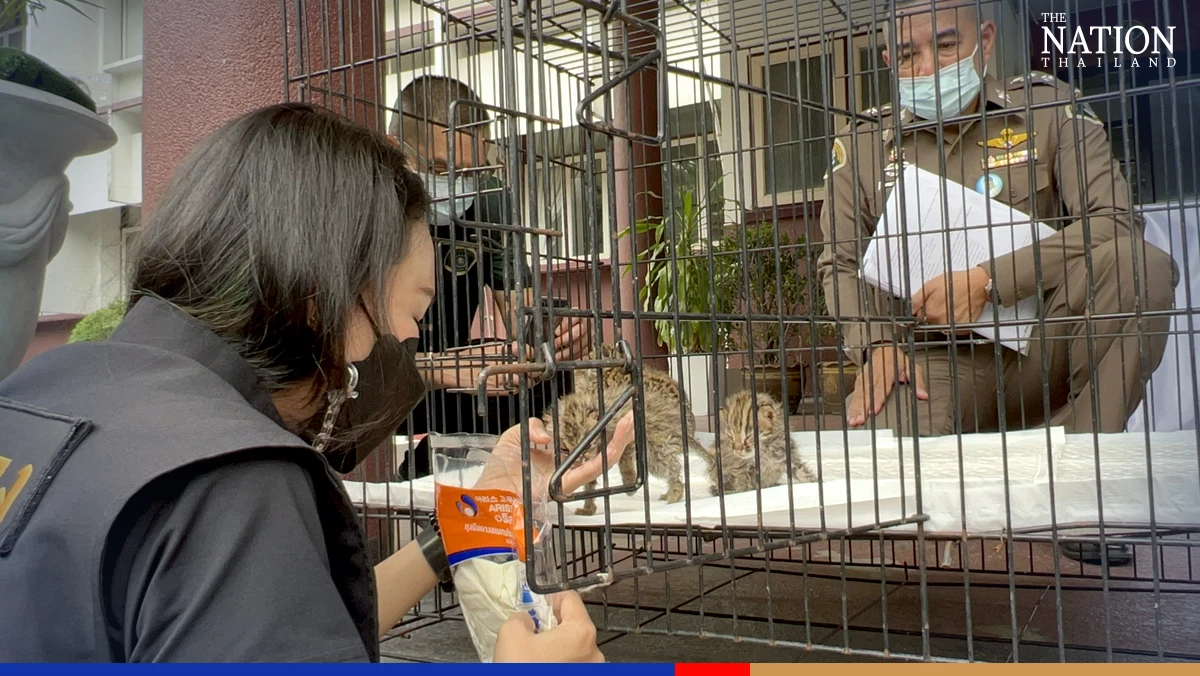 Police seized three leopard cat's kitten, one tiger hide, hides of three clouded leopards and hides of two leopards from the suspects.
The three were charged with being in possession of protected wild animals and the carcasses of protected wild animals without approval.
If the officials prove later that the carcasses were smuggled from Myanmar, they would face another charge — of importing carcasses of animals protected under the CITES without approval.
The Myanmar man was also charged with entering the country without proper travel documents.