July 12, 2019
We answer your frequently asked questions about this ongoing trade dispute between South Korea and Japan.
This week has seen a raising of the stakes in the ongoing dispute between Japan and South Korea that threatens to disrupt the global supply chain for smartphones and chips and futher devolve into an all-out trade war.
Starting on July 4, Japan began tightening restrictions on the export of three semiconductor raw materials the country sells to South Korea. Japan effectively removed South Korea from a list of "white nations" that receive preferential trade treatment.
Now, Japanese manufacturers must apply for approval for each individual shipment to South Korea with a review process that's expected to take about 90 days.
The Japanese side has maintained that this is not an embargo, but rather rather a review of trade controls, framing this as a question of security. In statements that were met with anger from the South Korean side, Japanese Prime Minister Shinzo Abe implied that his government was concerned lax South Korean security protocols ran the risk of allowing North Korea to gain access to these materials, particularly etching gas—hydrofluoric acid— which could be used for producing chemical weapons, including Sarin gas.
Speaking to lawmakers on Tuesday, South Korea's Prime Minister, Lee Nak-yon was critical these remarks from Abe.
"[Abe's remark] is a dangerous comment that could threaten the security order that we have been maintaining for a long time," Lee said.
In response, the government of South Korea has said it has raised the issue of Japan's export restrictions with the World Trade Organization during a meeting of the WTO's Council for Trade in Goods in Geneva saying the actions countered free trade principles.
What is behind these Japanese restrictions?
These restrictions stem in part from a landmark South Korean Supreme Court ruling from last October. The Court ordered the Japanese company Nippon Steel & Sumitomo Metal to pay 100 million won ($88,000) to each of the four South Korean plaintiffs who had been forced to work for the company during Japanese colonization of the Korean Peninsula from 1910-1945.
The Court likewise issued a similar verdict in November that mandated Mitsubishi Heavy Industries pay compensation to 12 South Koreans over forced labor.
Both companies have refused and the Japanese government has rejected the South Korean Court's ruling on the basis of Japan's longtime insistence that the 1965 treaty that restored diplomatic relations between the two countries resolved all colonial-era compensation issues.
Why is this issue heating up now?
Critics of Japan's moves have suggested that the timing of these restrictions indicates that Tokyo's decision-making stems from domestic political issues. These new export curbs come only weeks ahead of a July 21 Upper House election in Japan that are seen as a referendum on Abe's record, as well as the record of his ruling Liberal Democratic Party.
Taking a tough stance against South Korea in this political moment may be a way to rally conservative voters to the benefit of the LDP.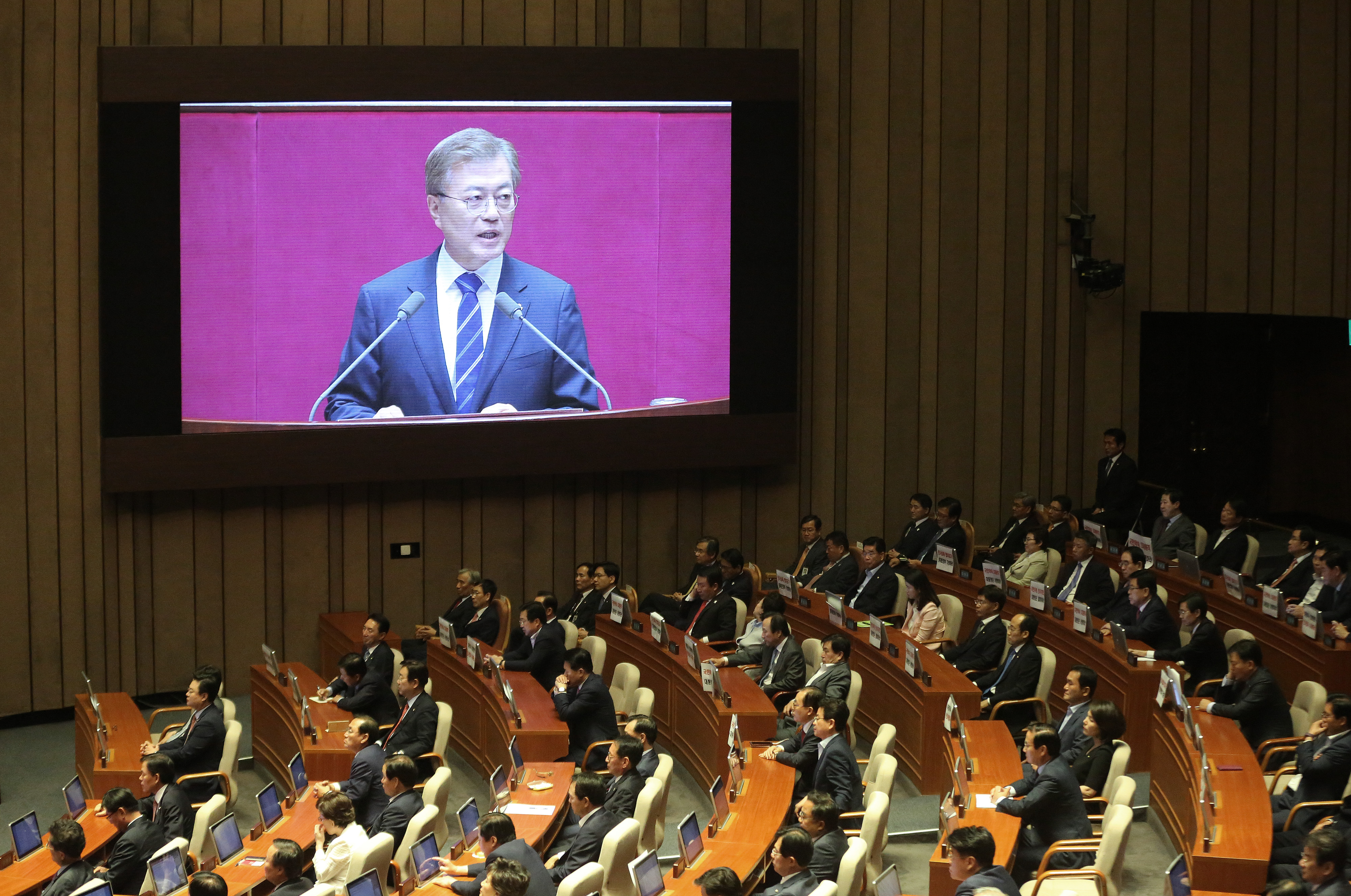 What is the impact?
The impact on the global technology industry is still being assessed.
South Korean companies, including Samsung Electronics and SK Hynix may stand to lose the most. These companies procure almost their entire supply of these three critical chemicals from Japan, and it won't be quick or easy to shift the supply chain away from Japanese exporters. Japan holds a global market share of 70 to nearly 100 percent in these particular chemicals.
It's clear these South Korean companies are taking this threat very seriously. Samsung Electronics Vice Chairman Lee Jae-yong traveled to Japan on Sunday, apparently to meet with Japanese business leaders and discuss Seoul's response to Tokyo's restrictions on these semiconductor materials.
Lee is said to have become a de-facto channel for Korean industry, relaying Seoul's stance to his counterparts in Japan, however, it's unlikely his efforts will result in a breakthrough, according to reporting by The Korea Herald.
The impacts of this dispute have spread beyond economics. Voices from within Japan have questioned whether these decisions could have serious consequences for Tokyo's global reputation as a proponent of free trade.
Japan has been a strong voice for free trade and has spoken out against protectionism in its role as a chair of the Group of 20 summit, and Japanese critics have expressed concern that these actions could undermine those positions.
This dispute is also having an affect on public opinion in the two countries.
According to polling, 58 percent of Japanese voters approve of restrictions on exports to South Korea. But other poll results also suggest that this is a period for deteriorating trust between citizens of the two countries.
Seventy-four percent of Japanese respondents in a June opinion survey jointly conducted by The Yomiuri Shimbun and The Hankook Ilbo said they do not trust South Korea, the highest level of distrust observed in 14 surveys since the question was first asked in 1996.
The increasingly frosty situation between Japan and South Korea has likewise resulted in a drop in travel between the two countries. The number of South Korean tourists to Japan fell nearly 5 percent in the January-May period of this year compared with a year earlier, government data showed Sunday.
This dispute may not be surprising
According to reports by The Japan News, to those who have been following Japanese and South Korean Trade relations closely, this issue shouldn't come as a surprise. In public remarks, at least one Japanese official was willing to admit that the relationship hadn't been a healthy one for a time.
"Japanese and South Korean export control authorities have not been communicating with each other for at least three years," Deputy Chief Cabinet Secretary Yasutoshi Nishimura said in a press conference on Monday.
As it stands at the moment, it's unclear what, if anything, can be done to bring this relationship to a more productive place. And with so much of the world dependent on Japan and Korea for their technological output, the stakes remain high.