November 8, 2022
BANGKOK – The special souvenirs created for the upcoming Apec Summit aim to highlight Thailand's bio-circular-green (BCG) economic concept.
Government spokesman Anucha Buraphachaisri on Sunday released photographs and details of the seven souvenirs that will be presented at the November 18-19 Apec Leaders' Summit to be held at the Queen Sirikit National Convention Centre in Bangkok.
He said the seven gifts, commissioned by the Protocol Department, would include three from the government, namely:

• A 30x60x6 centimetre engraved image of the Grand Palace made from recycled metal. The perspective of the palace is from the Royal Thai Navy's auditorium, where a reception will be held for Apec leaders and their spouses. The image has a royal barge in the foreground and the Apec 2022 logo in the background. This souvenir was produced by the Wat Sri Suphan community in Chiang Mai.
• A 13x20x5cm jewellery box for spouses. The lid of the box, made from recycled metal, is engraved with a traditional Thai pattern and the Apec logo. This souvenir is also made by the Wat Sri Suphan community.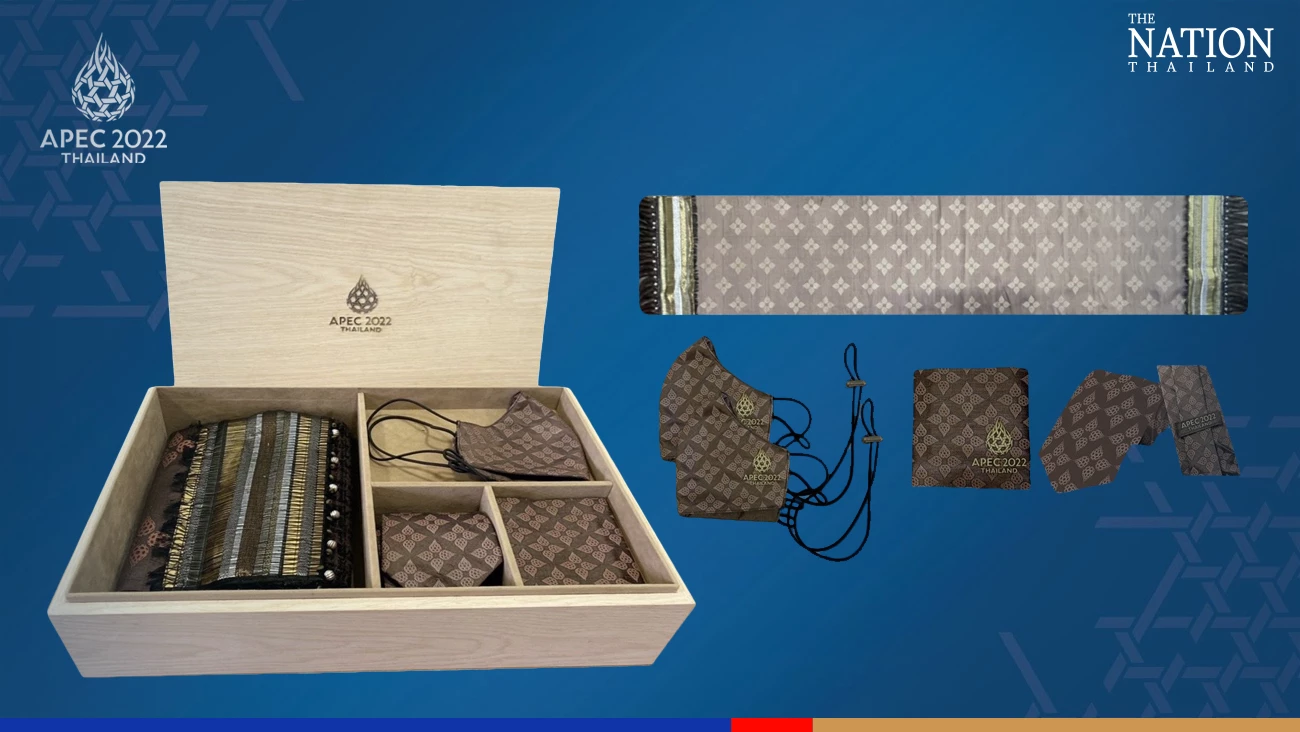 • A necktie, shawl, handkerchief and face mask made with handwoven, naturally dyed silk from Nakhon Ratchasima's Pak Thong Chai district. Each piece will be marked with the Apec logo.
Anucha said these gifts will be put inside a rubber tree wood box with the Apec emblem on the lid.
Two souvenirs will come from relevant government agencies, namely:
• Two directories, one of Thailand's silk manufacturers and the other of silk retailers and wholesalers, that were specially printed for the event by the National Identity Office under the PM's Office.
• An Apec 2022 commemorative coin from the Treasury Department.
The Apec leaders and their spouses will also be presented with two souvenirs from the Support Foundation of Her Majesty Queen Sirikit. They are: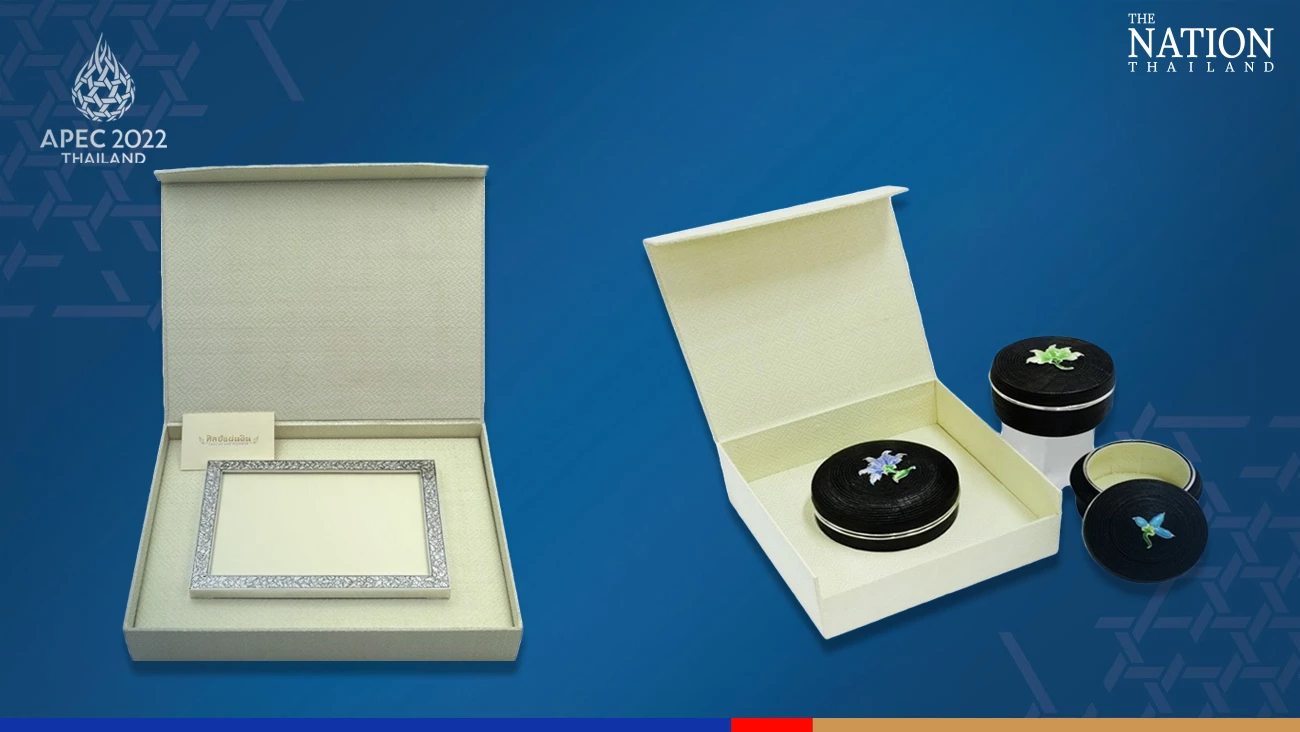 • A 13x18cm silver niello photo frame with a photograph of the respective Apec leader taken while in an audience with His Majesty King Rama X.
• A vanity box made from the Yan Lipao grass and edged with silver.
These gifts will be presented to the leaders after the summit, the spokesman said.
Anucha added that the gifts aim to highlight Thailand's unique culture and each item tells a story.
"The gifts also correspond with the government's environment conservation policy in line with the BCG concept. The government hopes to impress all Apec leaders with every detail of the reception," he added.