March 17, 2023
BANGKOK – Kobsak Pootrakool, senior executive vice president of Bangkok Bank, said in his Facebook post on Thursday that share prices of Switzerland's second-largest bank had tumbled as much as 30% the previous day after bank failures in the United States, including Silicon Valley Bank.
He also noted that the drop in Credit Suisse's share prices had led to sharp declines in the share prices of other European banks.
However, the Swiss National Bank and the Swiss Financial Market Supervisory Authority later provided Credit Suisse with liquidity.
"Credit Suisse is deeply connected with banks in Europe and the United States. It is too big to be allowed to fall," said Kobsak, who is also chairman of the Federation of Thai Capital Market Organisations.
However, he warned that the Swiss banking giant would not be the last case when it came to a crisis of confidence. He expected financial institutions to suffer from the fallout and rising pressure as central banks in many countries are engaged in an "endless fight" against rising inflation.
Kobsak, a former minister at the Prime Minister's Office, said that the ongoing financial troubles affecting many banks could be a "new chapter of a perfect storm" that expands across the global financial sector.
An expected "chain reaction" could also affect Thailand, Kobsak warned. "But due to Thailand's [financial] foundation, which is sufficiently good, we should survive this," he added.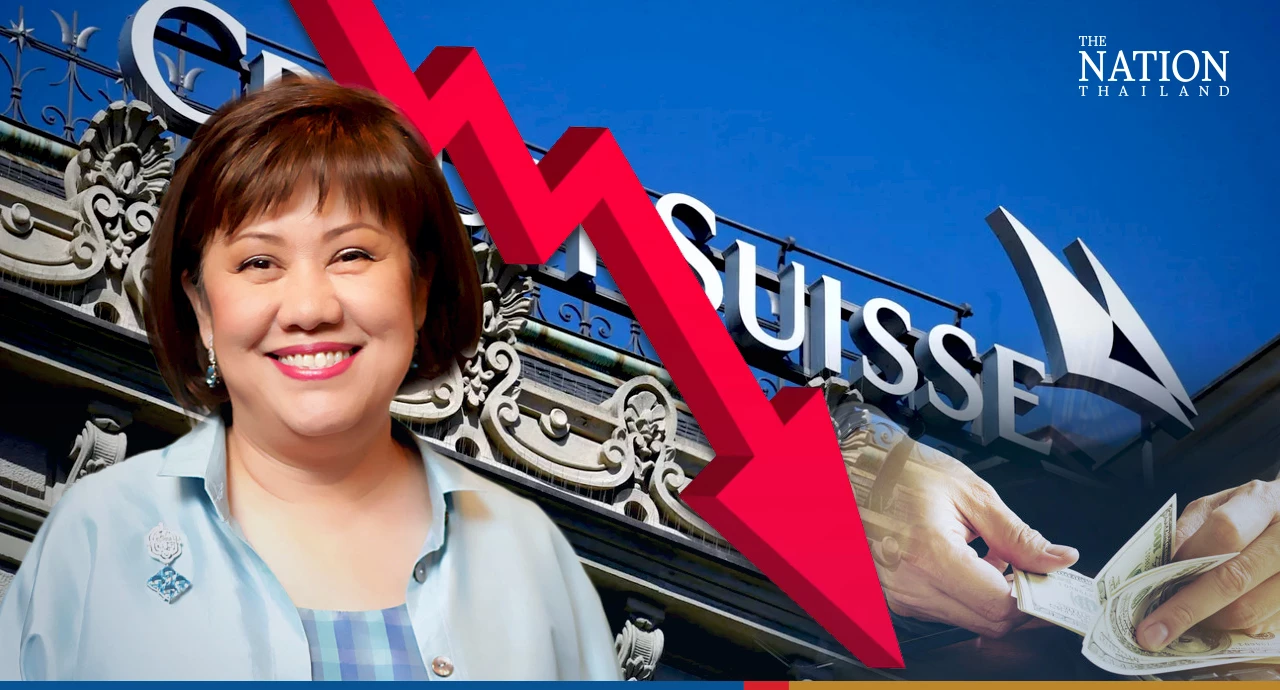 Meanwhile, Voravan Tarapoom, chairman of the executive board of BBL Asset Management Co Ltd, said on Thursday that Credit Suisse's troubles, resulting from US bank failures, were not surprising for many in the financial circles.
She said that the Swiss bank, which has massive assets of over US$2 trillion (70 trillion baht), has suffered losses for many quarters after two companies it loaned billions of dollars to went bankrupt.
"The bank has become financially troubled as its creditors are worried that they may not get their money back," Voravan said in her Facebook post.
She also said that due to its global connections, Credit Suisse's trouble has triggered concerns of a new global financial crisis.