July 14, 2023
BANGKOK – He made the comment while leading officials to oversee the skywalk's construction, saying that the first phase of construction has been completed and the second phase is beginning.
Construction began in 2020 and is expected to finish in 2025, Nattapat said.
The 32-metre high skywalk will be 500 metres long. A nine-floor glass elevator will take visitors to it, offering scenic views.
It will be the longest skywalk in Thailand, Nattapat said, adding that it was designed to be safe and stable. Each floor panel is made from safety glass that can sustain up to 500 kilogrammes.
"The construction of the skywalk will penetrate high-density rocks in the mountain and use beams attached to the mountainside. Six 24-millimetre bars are embedded into the mountainside, making the construction safe," Nattapat said.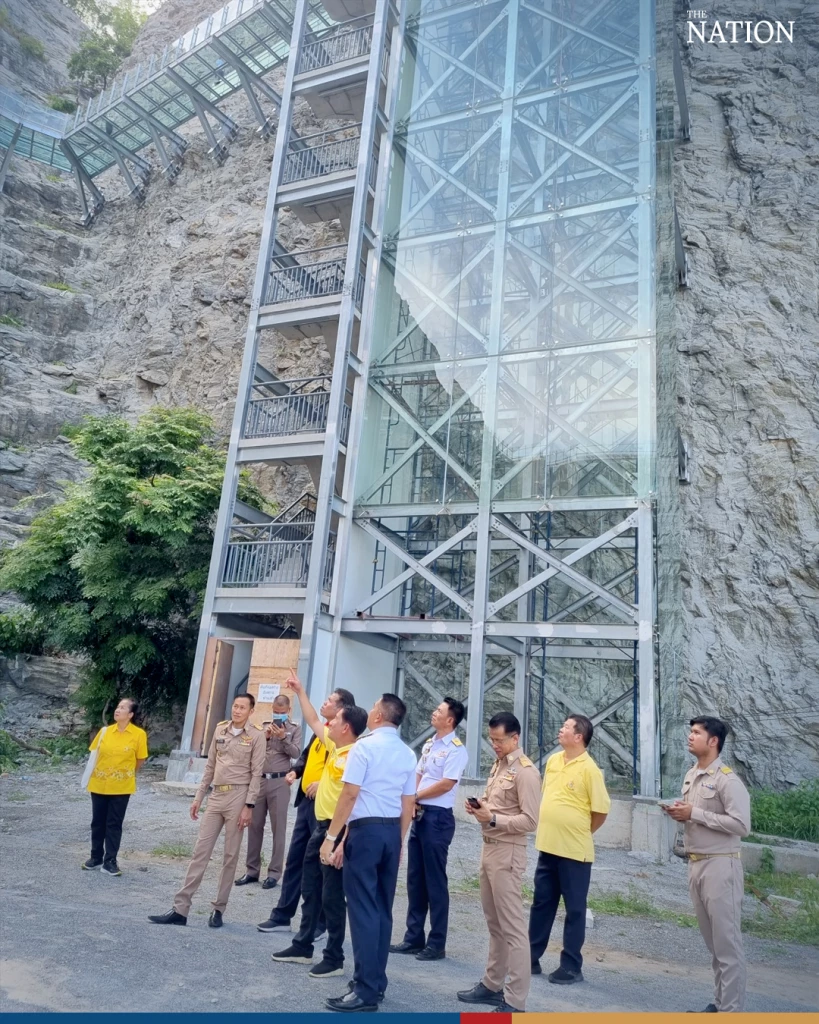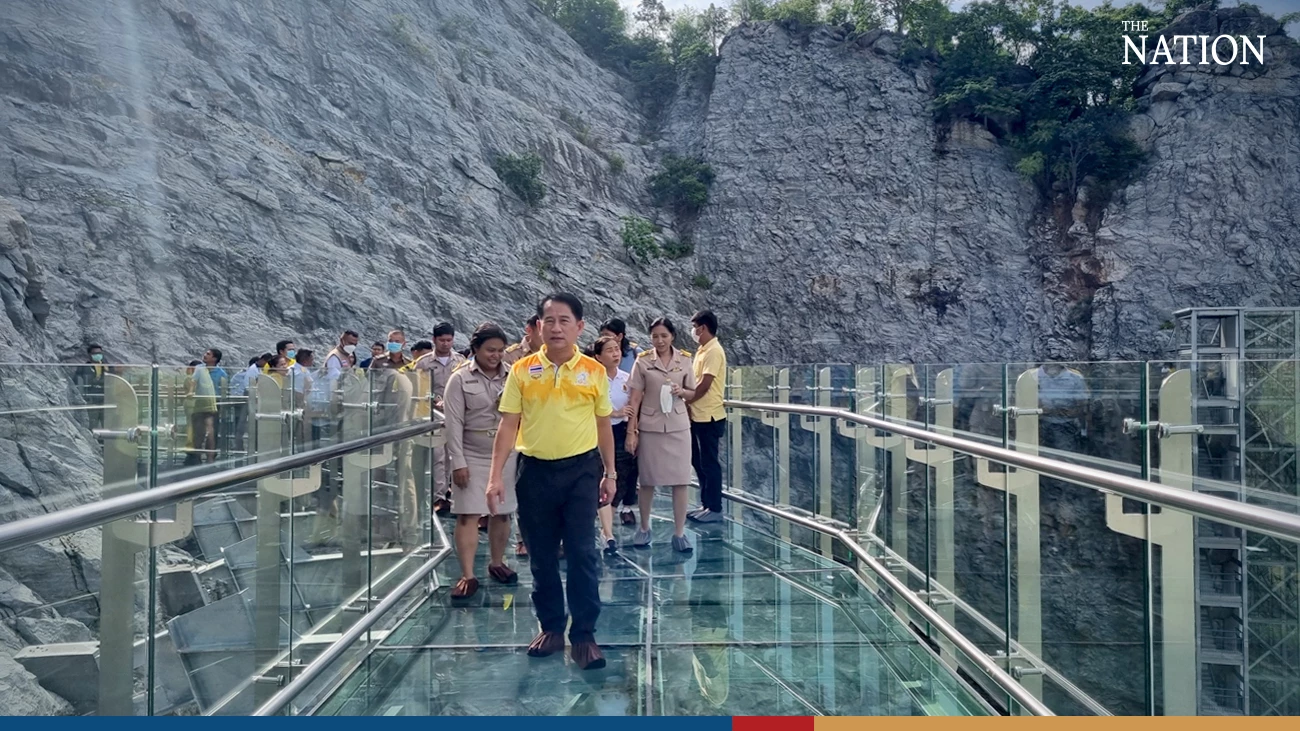 "Engineers specialised in every field were employed to guarantee the stability and strength of the project to make it a safe and beautiful tourist site," he added.
A field survey at U Thong Ancient City Nature Trail has been conducted and it will be used to prepare a plan to promote sustainable tourism in the area, Nattapat said.
One goal of the skywalk is to promote historical tourism, particularly about the Dvaravati period, and to encourage more Buddhist pilgrims to visit, he added.