March 15, 2023
BANGKOK – Images of a strange-looking pot-bellied Buddha statue viral on social media last week, and was finally tracked down to a temple in Udon Thani.
A clip of the statue posted by TikTok user "Boy Bunyasit" accumulated more than 2 million views in the first couple of days, with many netizens wondering why the statue looked so different.
Named "Luang Por Uppakutto", the statue is dark brown, appears to be shirtless, noticeably potbellied and with ridiculously short arms.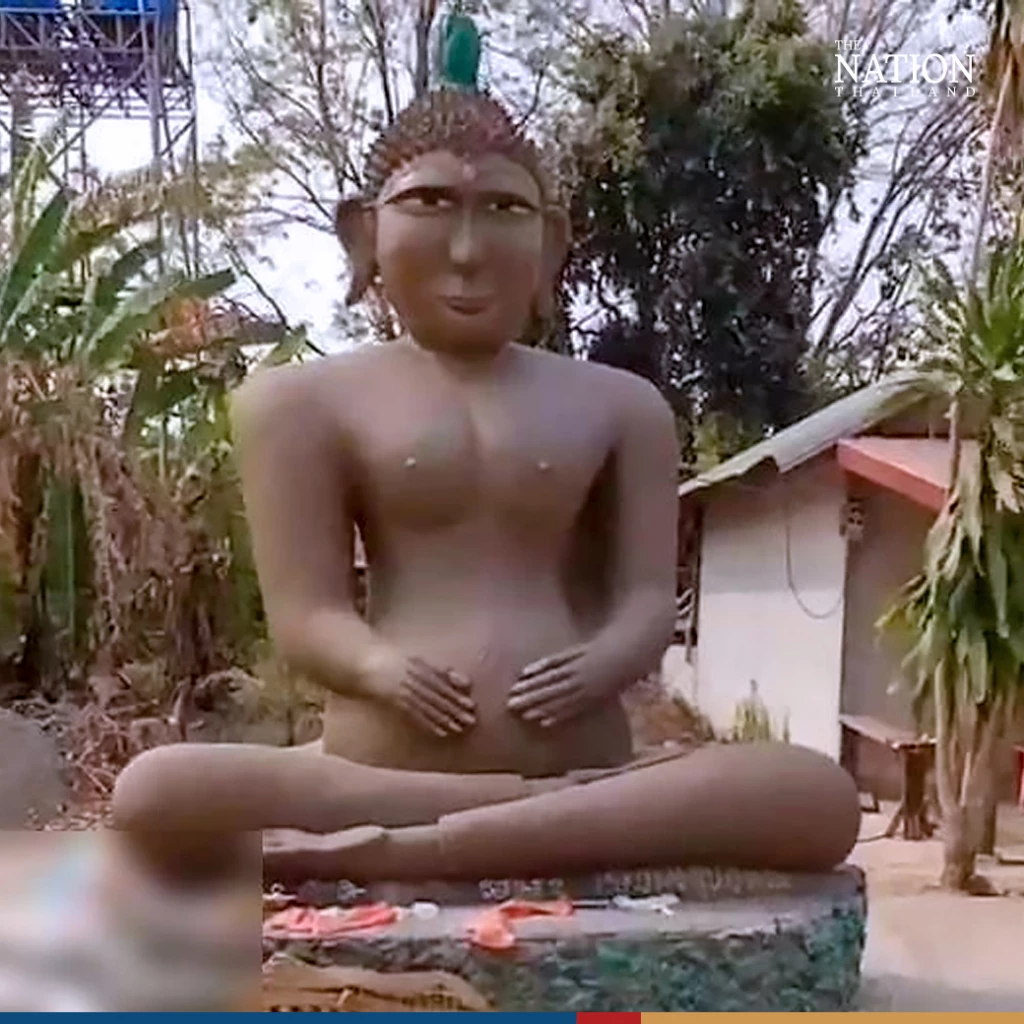 Reporters showed up at Wat Suvarnabhumi in Udon Thani's Ban Dung district on Sunday to admire the 2.8-by-1.5-metre statue as it stood tall at the entrance.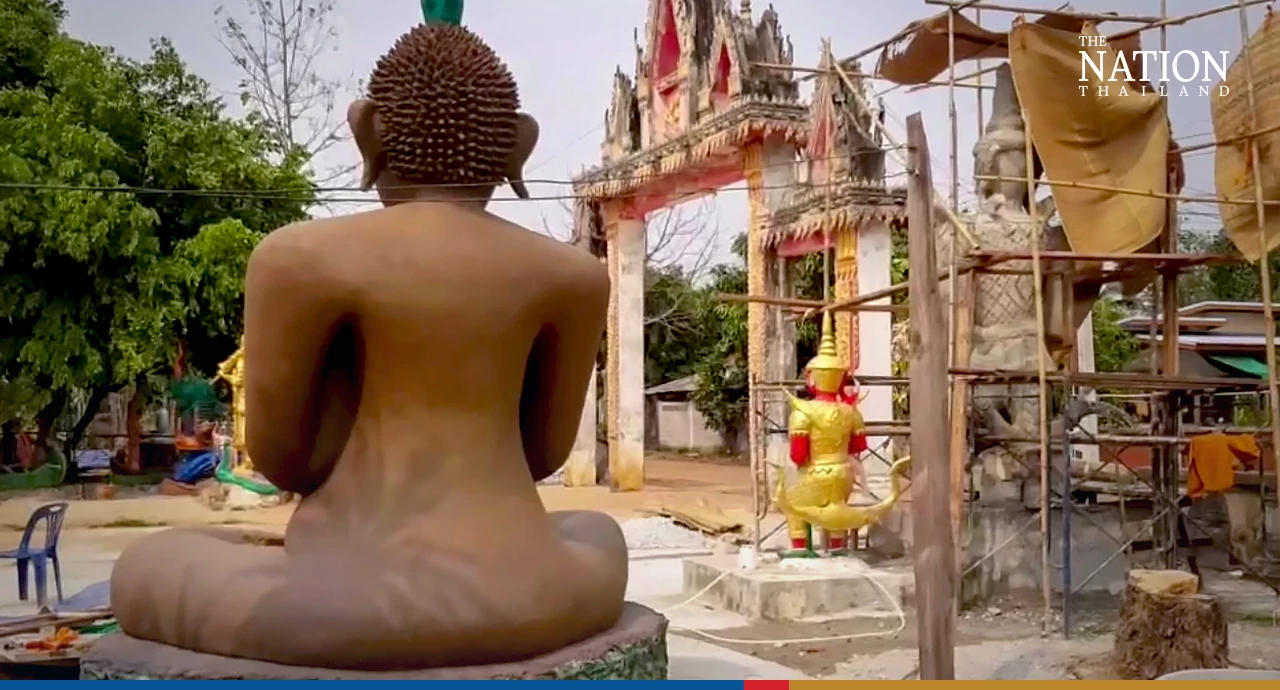 Locals said the statue was sculpted by the acting abbot Udorn Thanawaro, 54, who together with villagers built it three years ago using donations. The statue was made with cement, painted brown and given a potbelly to signify a well-fed, prosperous Buddha. The abbot hoped this statue would bring good fortune to the community.
Apart from Luang Por Uppakutto, there are plenty of other unique statues from Buddhist mythology on display, including Phra Mae Thorani, Nagaraja, Thao Wetsuwan, as well as elephants and horses. They were all made by the acting abbot, who clearly has a passion for sculpture.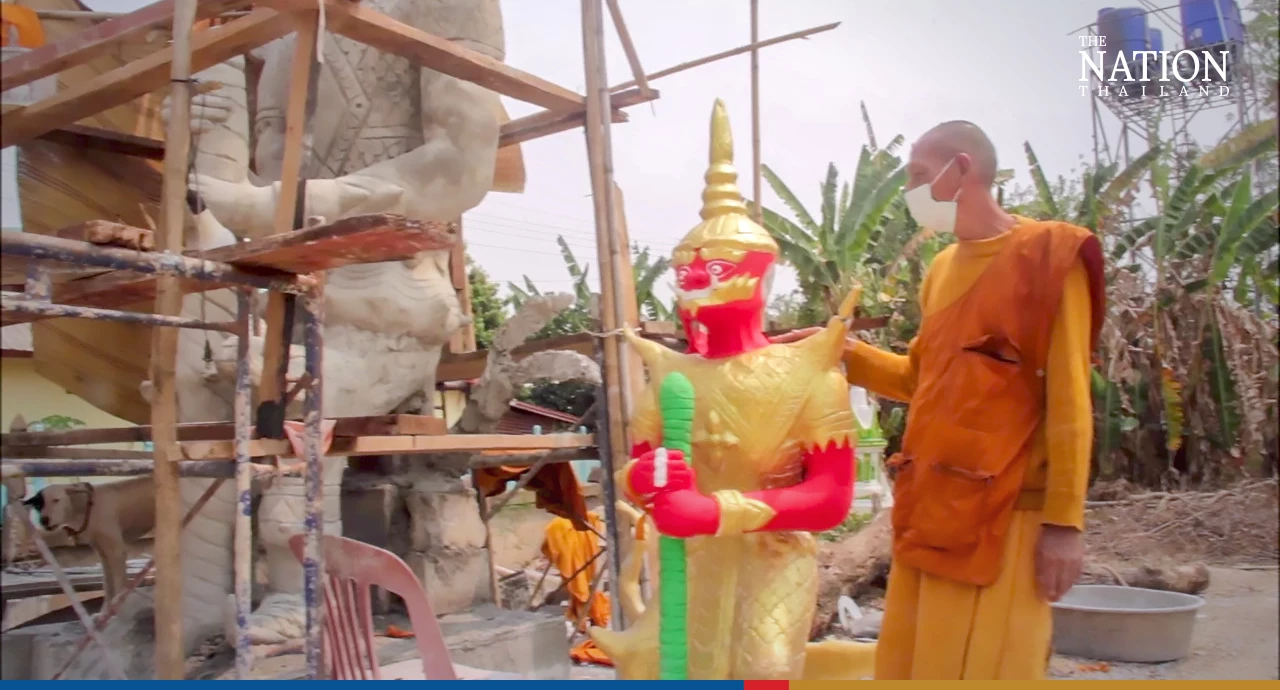 Locals said the temple gets busy with tourists during the Boon Mahachart Festival, which is usually organised by temples in the Northeast in March. Luang Por Uppakutto is popular among visitors seeking good fortune, villagers said.