March 8, 2023
BANGKOK – A thick cloud of smoke hovered over Muang Sa Kaew more than 24 hours after the city's main 43-rai (6.88-hectare) landfill went up in flames on Monday afternoon.
It took some 30 fire trucks many hours to get the blaze under control, though as of press time, it had not been fully extinguished due to heavy winds.
The landfill, which holds as much as 50,000 tonnes of waste was also home to more than a thousand stray dogs, officials said. Many hope that the dogs managed to get out of the area in time.
"The inferno is believed to have been started by sparks carried from burning sugarcane fields," an official said.
Many hospitals and schools are located within a 10-kilometre radius of the landfill, and the PM2.5 reading as of press time was 73 micrograms per cubic metre of air (µg/m3).
PM2.5 is fine particulate matter that is less than 2.5 micrometres in diameter and can pose severe respiratory problems. Thailand has set the safe level of PM2.5 pollution at 50µg/m3, though the World Health Organisation has put it at 15µg/m3 or lower.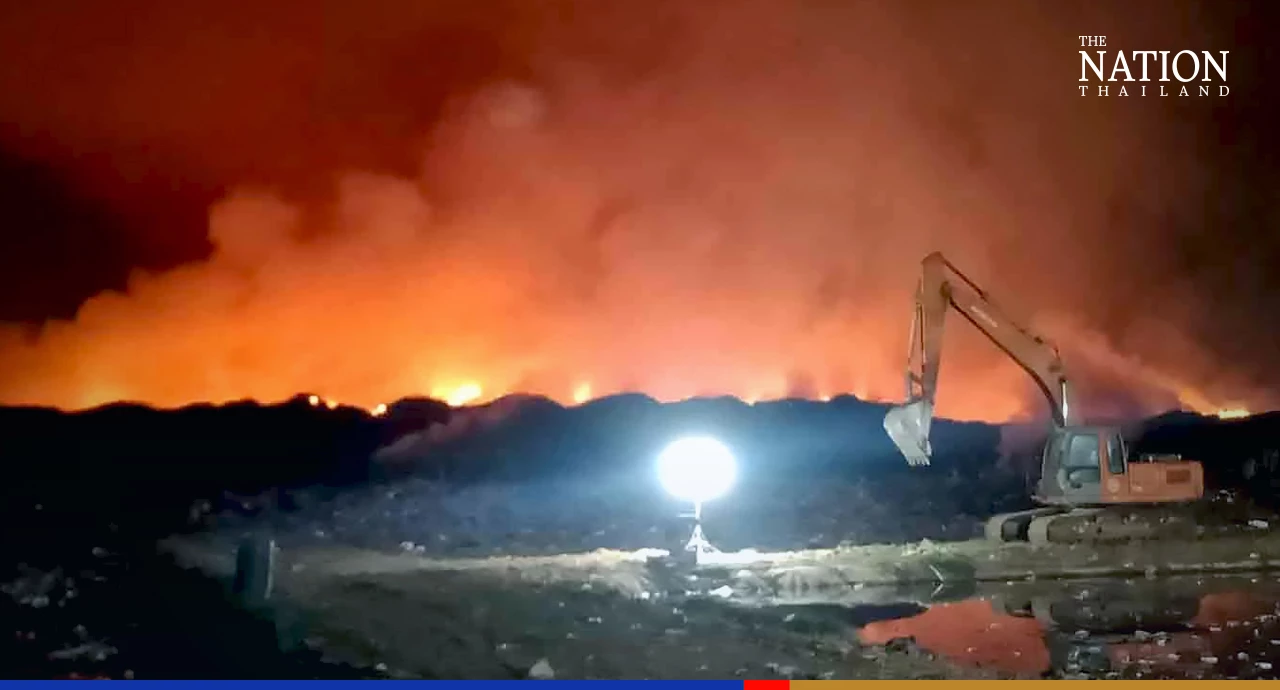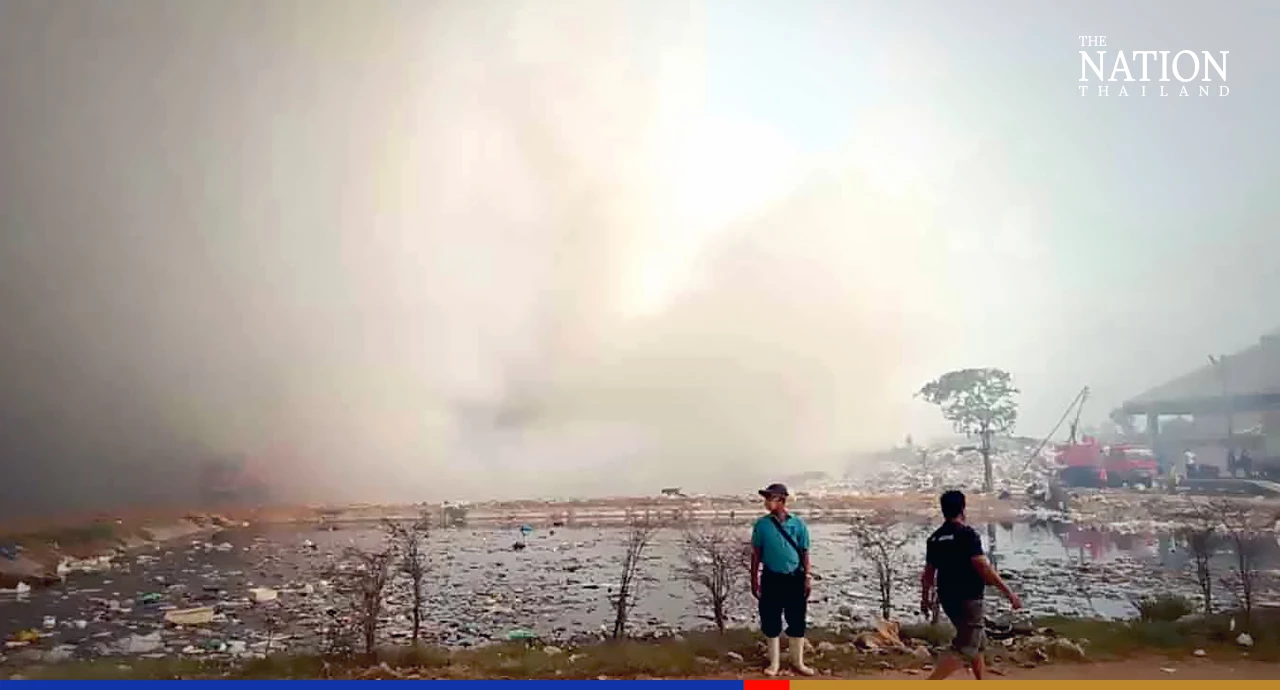 People living in Muang Sa Kaew have been advised to wear protective masks or stay indoors if possible.
Takul Sukkul, mayor of the Sa Kaew municipality, said he has instructed relevant agencies to work day and night in extinguishing the fire. It is believed that the job will take at least three days.