April 12, 2023
BANGKOK – Sales of water guns are surging again after three dry years of lockdowns as Thailand prepares for its first Songkran since the pandemic.
Millions of locals and tourists are expected to celebrate the traditional Thai New Year by splashing water at each other to cool off during the hottest month of the year.
The Songkran holiday starts on Thursday and ends on Monday.
This will also be the first year since Covid-19 emerged that traditional New Year celebrations have been held without restrictions, as people gradually return to normal life.
The Nation on Monday surveyed markets in Wiset Chai Chan district of Ang Thong, a province 100 kilometre north of Bangkok, and found that vendors have stocked up with a vast array of water guns, buckets and bowls.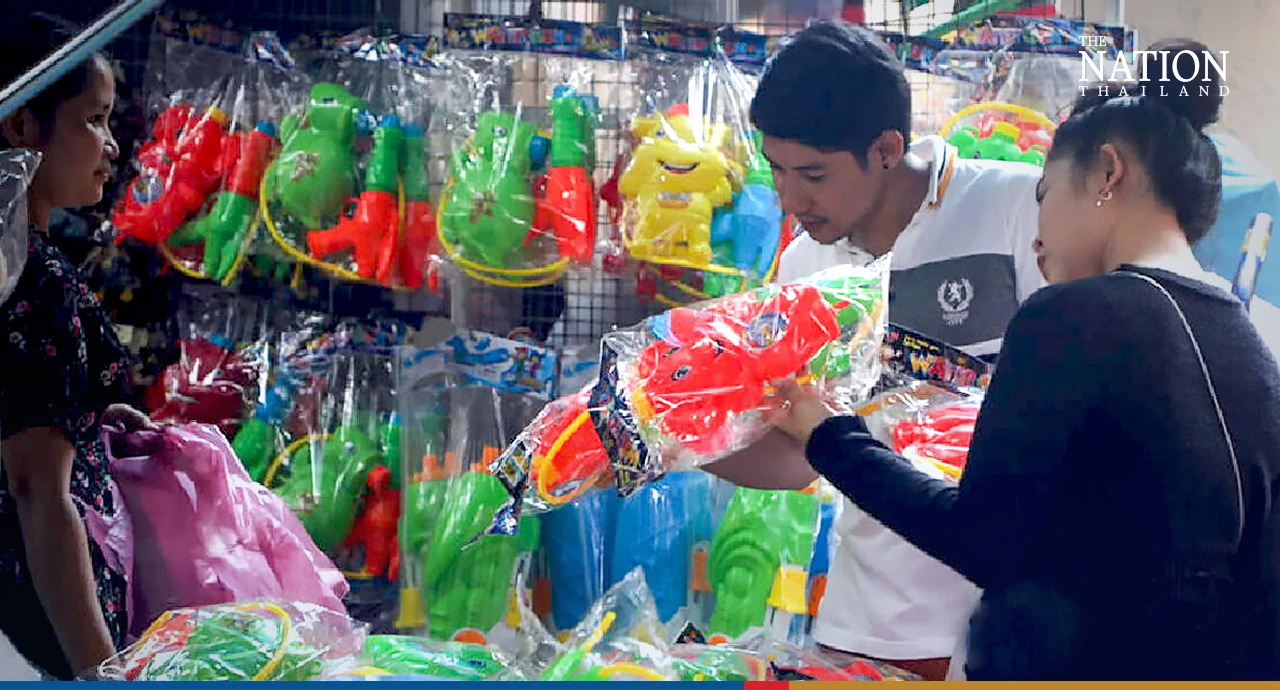 Markets here are bustling with customers browsing for weapons to participate in the water battles later this week. The province's most famous Songkran venue is Khao Suk Walking Street in Tha Chang area, which runs right in front of the Wiset Chai Chan municipality office.
Demand is high for the first time in three years, a local vendor said. Customers are visiting her stall to buy water guns costing from 59 baht upwards, depending on size and features.
However, no stores are selling high-pressure water guns as they have been banned by the government, she added.
Although the ban on selling high-pressure guns has been in place for the last four years, they are still widely available online.
Other Songkran-related products also selling like hot cakes are Din So Phong (perfumed chalk powder), and Nam Ob, or Thai-style perfume used to make scented water to sprinkle on seniors and Buddha images.
The Tourism Authority of Thailand expects to see 13.5 billion baht in revenue from domestic tourism during the Songkran holidays this year, up 22% from 11 billion baht last year.
The tourism agency estimates Thais will make up to 3.8 million trips to domestic attractions this Songkran, a rise of 14% from the 3.34 million last year.
Pre-Covid revenue from domestic tourism over Songkran in 2019 was recorded at 11.64 billion baht.